Sports Betting Rebounds Throughout Many US States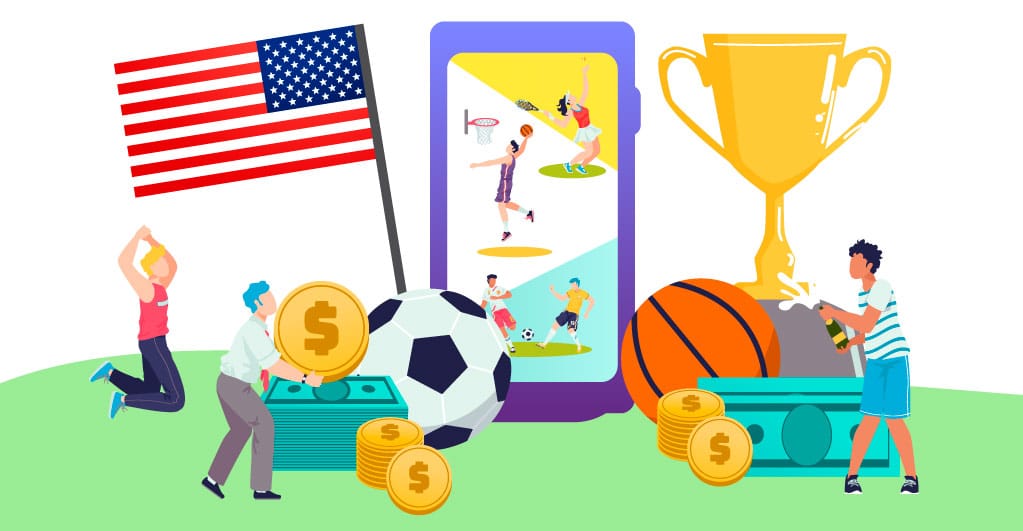 In what could be considered a rebound in the US's sports betting activities, many states are witnessing an unprecedented rise in gambling activities. The trend will catch the pace further with a greater number of operators resuming their operations after a long period of shut-down.
For instance, West Virginia has recorded an unprecedented response with a betting handle hitting $40.4m in August. Compared to the $16m that state recorded in July, the rise is truly significant. Experts believe that the figure for September will go even higher, more betting operators are being in the process of going live. In terms of customer spending, the online casino market in West Virginia recorded a figure of $39.6m in August. This translated into revenue of $555k, and expectations are that the September figure will be more encouraging than August.
Iowa and Indiana Scenario
In the state of Iowa, the betting handle of August was $50.3m, which is more than double compared against July. The total revenue for August was pegged at $3m, in which $1.6m came through the digital platforms.
A similar enthusiastic response has been recorded in the state of Indiana, where operators handled wages worth $169m in August. The dominance of the online channel can be estimated from the fact that out of the total amount, $144m was contributed by the online channels only. The collection in August represents an increase of around 47.6% over July. The revenue figure in August hit $9.8m, which is an improvement of over $3.1m compared to July. The prominent players in the betting market of Indiana are FanDuel and DraftKings, and both of these have continued to maintain their dominance in the market.
Conclusion
These enthusiastic numbers coming from the various states in the US indicate that gamers are coming back to the sports betting. The rebound of the sports betting market will be even more enthusiastic in the coming months, which is a good indication for the industry's overall financial health. What further fuels the hope is the fact that more operators are going live after a hiatus that, in turn, will bring extra revenue to the segment in the future.